For your hotel business, digital e-Vouchers are a great opportunity to increase your sales.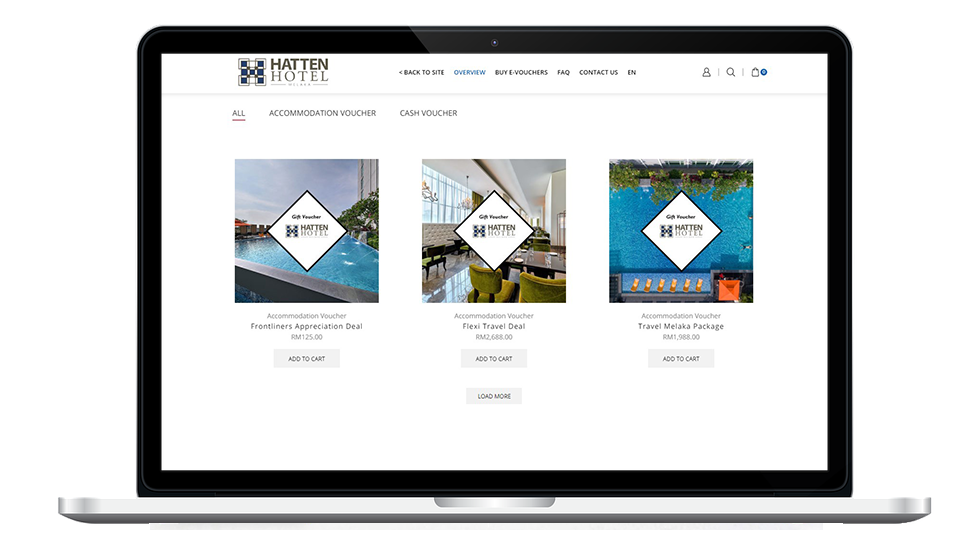 Digital e-Vouchers & Gift cards
Our platform could not be easier to use. Create inspirational promotions
and launch strong advertising campaigns. Romantic packages? Free tours with any
booking of more than 5 nights? A coupon for a free spa card with the next
booking? With e-Vouchers you attract more and more customers.
What are the Digital e-Vouchers?
Digital e-Vouchers are in short, the purchase of rooms/services without choosing mandatory dates. Vouchers are issued according to the listed price that is chosen from the customer during the purchase, while the value of it is usually bigger, providing benefits to customers. Vouchers can be used as payment for overnight stays, breakfast, dinner, spa, gifts from the souvenir shop, birthday or anniversary present, gift card to a loved one, or anything else you wish.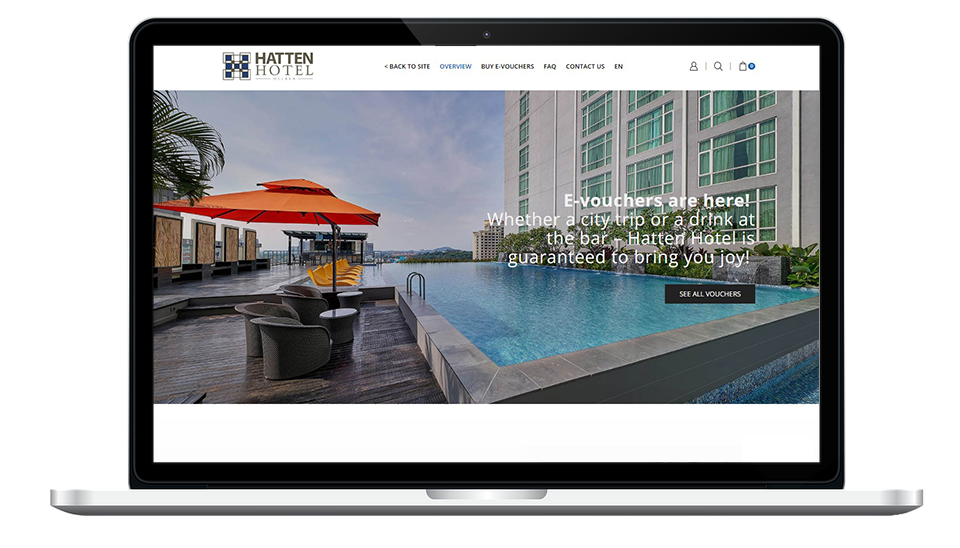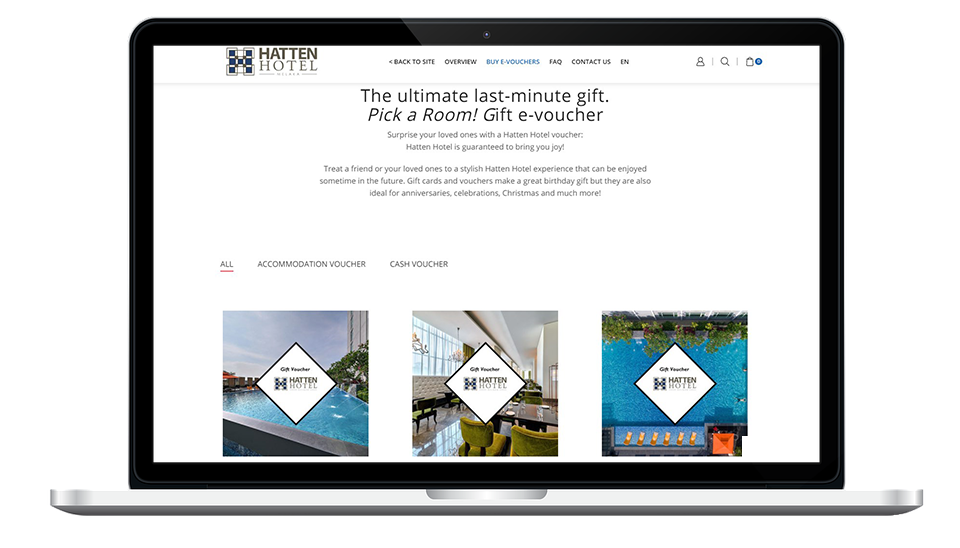 The idea behind the program «Spend less, Travel more, Come to Life» is that this hotel Voucher (e-Voucher) is paid now from the traveler for 100€ (indicative price) but it has a bigger value (e.g. 130€) and it starts to be effective after 60 days (indicative dates) and it lasts between 12-24 months after the purchase. You make the rules! You can define according to your strategy, the terms, expiration dates, etc.
Travelers can choose between 2 ways of use:
1. e-Voucher for personal usage

2. Gift card for someone else
The purchase of individual or multiple e-vouchers can be completed with 3 payment methods (paypal, credit card, bank transfer), for an even bigger profit. We don't get any commission – 100% of the profit belongs to you!
What advantages do you earn?
Immediate income. Because of the situation, it is important to keep having income, since you have already invested money and time into your long-term strategy. A current situation like this shouldn't keep you behind.
A relationship of trust with travel lovers. You can create a more personal relationship with travelers, which will contribute to your brand's loyalty program, while you follow the new market trends.
Continue to be online active, adding new, functional tips on your website. This is something that will boost your online presence.
Have certain customers for the next period. You can increase the time period that customers can redeem the vouchers as you like – for example, you can give a time limit for up to 2 years. In that way, you will know from today, a sample of the traffic you will have in the future.
Secure electronic transactions. In every purchase, the money is deposited directly into your bank account. No hidden fees, so a bigger profit for you.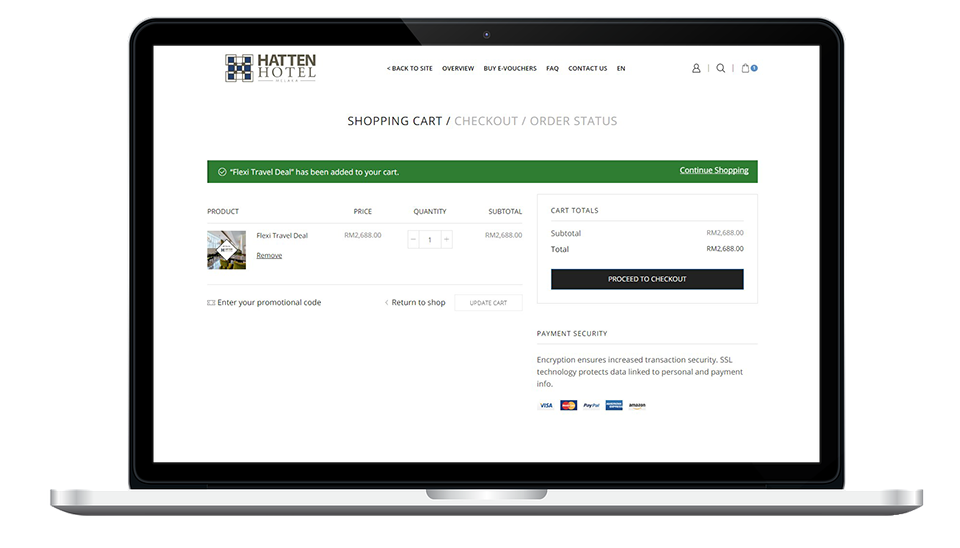 It is simple! Once a visitor buys an e-Voucher from your website, they will
receive a stylish coupon with a unique code directly in their e-mail.

It will increase your online bookings
Due to circumstances, it is important for your income to not freeze, as you have already invested money and time in your long-term strategy. A temporary situation should not be an obstacle to your business goals.

Enhanced online presence
You will continue to be active online by adding new, practical tips to your website. AboutHotelier.com pages always follow all the right practices in order to be SEO-friendly.

Guaranteed future sales forecast
You can set the redemption time limit for e-Vouchers as you wish. This way, you will have a prediction of the bookings you will have in the future.

Build trust with the travelers
You will create a more personal relationship that will significantly contribute to your brand's loyalty program.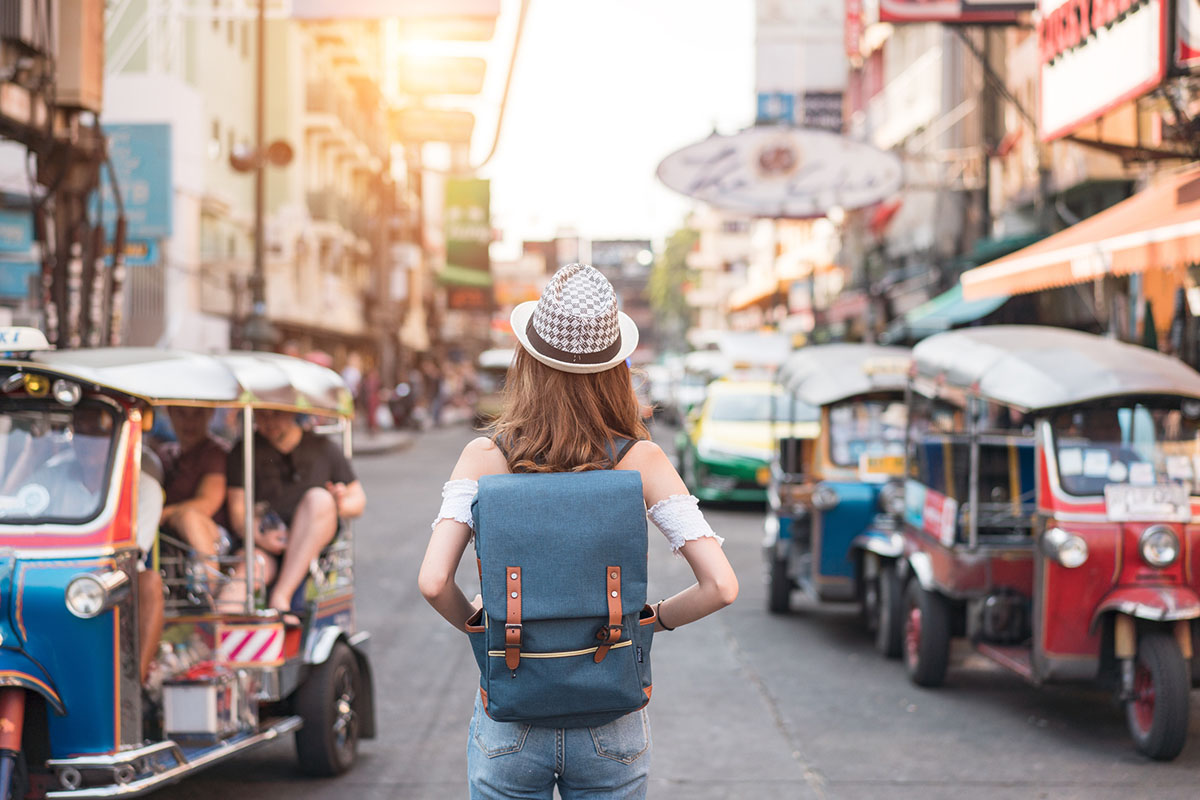 What do the travellers win?
For your hotel business, digital e-Vouchers are a great opportunity to increase your sales.
With e-Vouchers, you will enhance the impatience of future travelers to visit your location by giving them the option to make a reservation today, but without limiting a specific stay date.
Christmas, birthdays, anniversaries, thank you gifts, promotions … Guests can choose from the gift platform the offer that suits the lucky percipient the most and make the perfect gift.
Depending on your policies and offers, visitors of your website may receive a discount that they simply cannot pass. For example, you can set the e-Voucher to be sold now for € 100 and make it worth € 130 after a 60-day period.
Voucher e-shop for your hotel website
The base of the digital e-Vouchers program by AboutHotelier.com is the purchase of rooms / services without a need for binding dates for the traveler.
You make the rules. Depending on your strategy, you may set deadlines, expiration dates, restrictions, etc.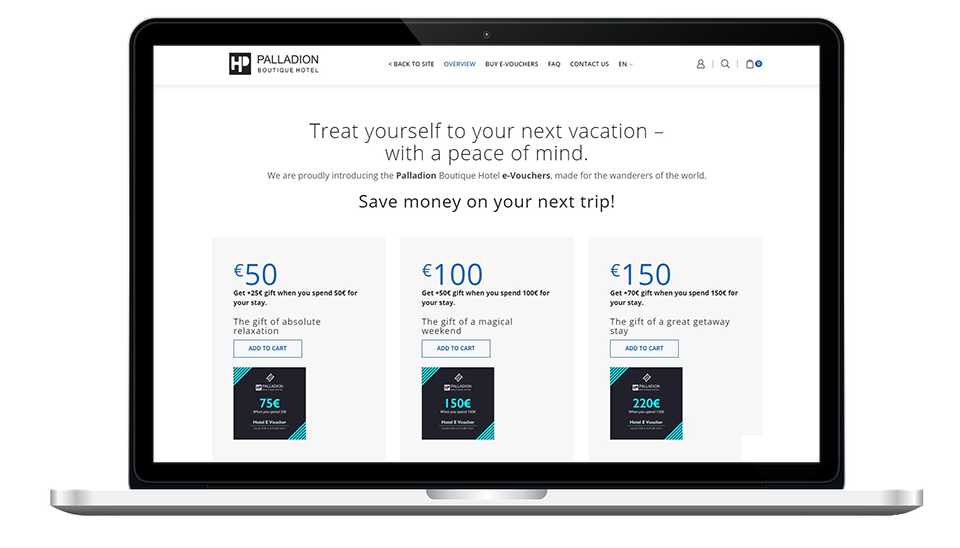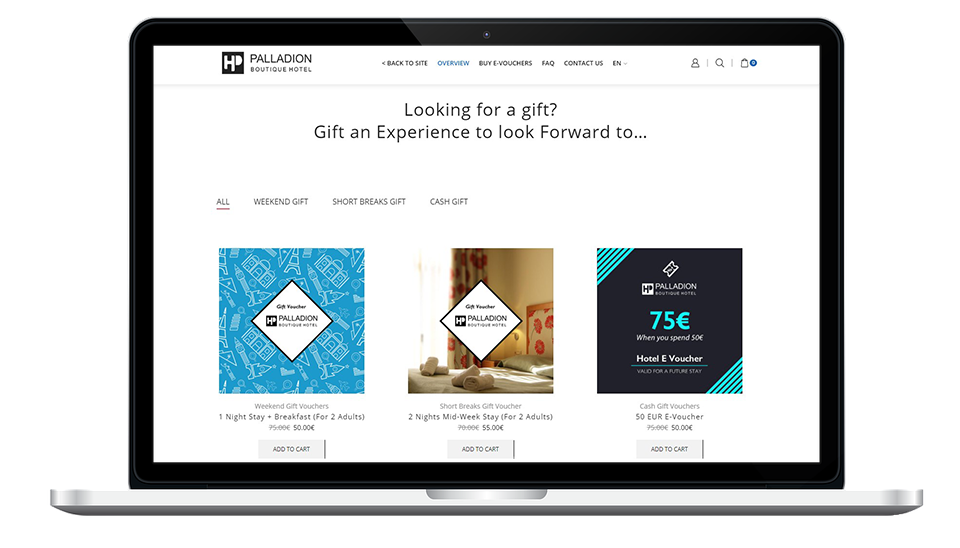 Each gift card can be used for more than one stay, opening up a world of opportunity for your loyalty program.
> Make your choice!
Your website visitors can choose an amount – €50, €100, €150 and earn more than they give. Upon completion of the payment, their loved ones will receive an email with the Gift e-voucher, if they choose to give it as a gift.
> Gift it to your loved ones!
In order to gift it, your clients must only forward the code to their friends and make their day. It's that easy!
Do you have any questions?
If you have any questions or need custom solutions, contact one
of our representatives. We are here to help you.
Our customers combine the hotel e-Vouchers with the
following solutions to save money and time.

E-mail Marketing Automation Tool
Make your hotel campaign an effective one by personalizing your newsletter. Use the elegant & professional hotel email templates of Abouthotelier and easily increase your customer base in a trasparent way.

"RoomRack" PMS - Hotel Management Software
Take your hotel management to the next level. Room Rack Cloud PMS covers every aspect of your hotel's needs. Organize your rates, allocate your rooms, create invoices – all in a user-friendly graphic display.

Price Check Widget & Review Monitor
Travelers want to book their room at the best price available. You provide it. Why isn't your revenue improved? It is no longer a secret. RateStrip Price Check Widget helps increase direct bookings – up to 54%.
Fill in your details and we will contact you as
soon as possible to discuss your needs.
Ratestrip Price Check Widget & Hotel Manager Platform
Are you ready to increase your direct bookings and maximize your
profits? Abouthotelier is waiting for you! Join our team
today and enhance your online image!