More productivity, more visitor satisfaction,
more direct sales.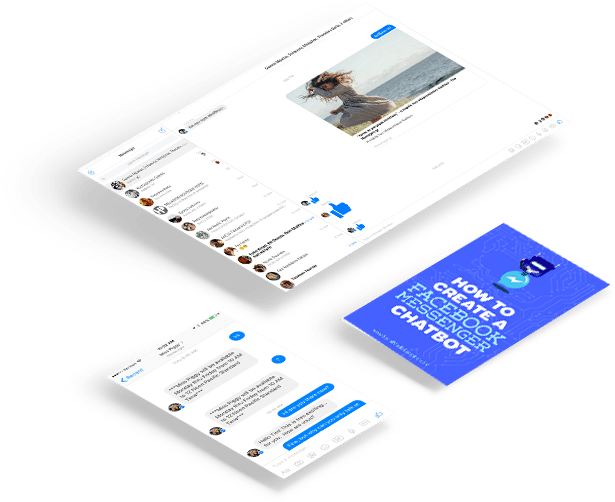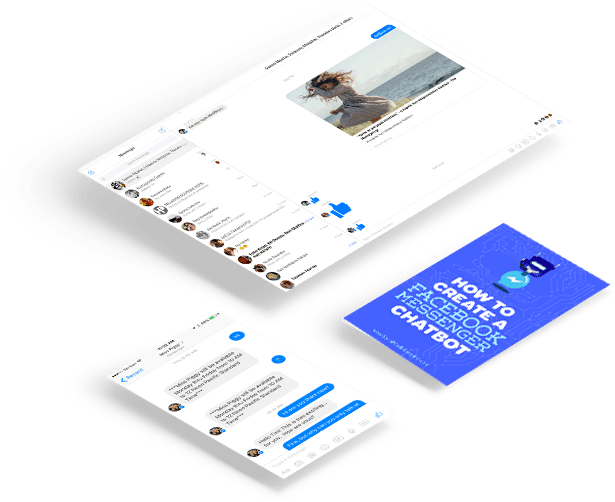 How can Guest Messaging for hotels
transform customer service?
Connect with your website visitors in real time and turn them into real customers. Live
Chat software for hotel businesses by AboutHotelier.com and Facebook Messenger are two
convenient and useful features that can help you handle your visitors' messages.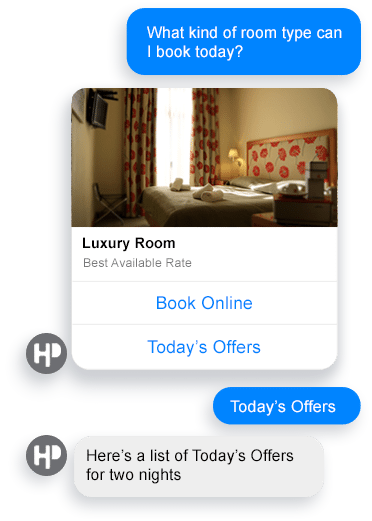 Grow your business with the Live Chat software.
Live chat can be integrated into the Ratestrip Price Check Widget. The guest can contact the hotel at any time, requesting more information about their reservation, the accommodation's services or anything else they wish to know. The administrator receives a notification about the incoming message and can respond immediately.
Once the administrator is available, it appears as "online" on your website. At an obvious place, we add a chatbox so the visitor can easily contact anyone in charge with any question they have.
But live chat is not made only for the time your staff is online. It can also help the visitor when the administrator is busy. Keeping track of frequently asked customer questions can help you create automated messages that will appear when you are offline.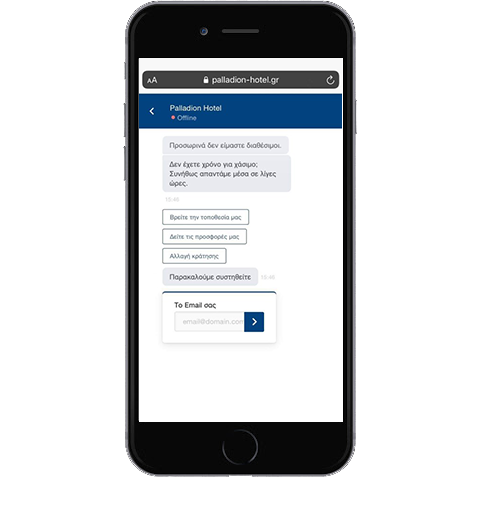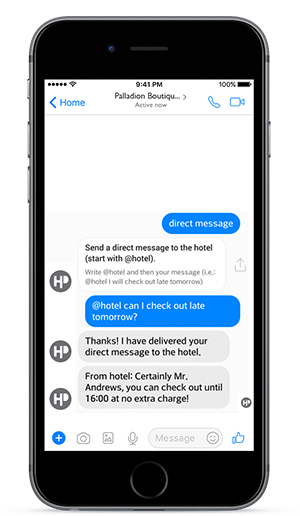 Get advantage of social media
MessengerChabot (integration with Facebook Messenger) also gives you the power to communicate directly with your visitors the way you want.

It connects to the RateStrip Price Check widget and so is exactly where it should be – one step ahead of the final booking decision.

Website visitors will be able to send messages during the purchase of your services.

This add-on is sure to help your business save time and money, but it will also provide an immediate response to your visitors.
Key features of Live Chat software
Manage your visitors' messages, track
statistics, earn more direct bookings.


All languages are supported
You have the ability to customize live chat and add more than one language.

During the hours when you are offline or in DO NOT DISTURB mode, the automated messages will respond to visitors.

You can ask visitors for their email so that you can contact them when you are online again.

Get information from the reports
Monitor the performance of your staff as well as the behavior of visitors to your site.
Frequently Asked Questions
Yes, you can have ready-made answers for when you are offline or in do not disturb mode.
Both options achieve direct communication with your customers. Contact us to help you choose the option that suits you best.
Of course, there may be multiple users with access to the system, each with the accessibility and permissions you set. You also have the opportunity to monitor their performance.
For any information please do not
hesitate to contact us.
Ratestrip Price Check Widget & Hotel Manager Platform
Are you ready to increase your direct bookings and maximize your
profits? Abouthotelier is waiting for you! Join our team
today and enhance your online image!